Menopause, Bio Identical Hormones, Sexual Health, Lack of Libido, Erection Problems, Gender Issues, Prostate Cancer, Psychiatry, Cancer


Michael Perring MA MB B Chir FCP(SA) DPM is medical director of Optimal Health of Harley Street, 19 Milford House, 7 Queen Anne Street, London, W1G9HN.
He trained in the UK, Capetown and USA as a physician, psychotherapist and sexologist. With his wide range of interests Dr Perring is a regular contributor to International Health Symposiums and features regularly as a contributor to publications on health, wellbeing and fitness.
After reading medicine at Cambridge, Dr Perring trained at St Bartholomew's Hospital, London, where he remained for 6 years. Then followed a period in Africa working both in a conventional hospital environment and with the International Red Cross.
Back in Europe, his interest in the mind and in human behaviour led to the study of Psychological Medicine and later, Sexual Medicine.
He has certification in General Practice, a higher degree in Internal Medicine, a Diploma in Psychological medicine. He is a certified member of the American Academy of Anti-Aging Medicine and is closely involved with sister Anti-Ageing Associations on the continent.
Dr Perring is registered as a psychotherapist and is accredited by the British Association of Sexual Marital Therapists, of which he is a founding member. He trained as an Integrated Psychotherapists at the Metanoia Institute with post-diploma training at the Tavistock.
Get Fit, Feel Fantastic. A complete programme for healthy mind and body. M. Perring and A. Hooper Readers Digest 2001.
Optimal Health and Sexual Involution A Clinic View. For BEDS Conference 1996.
Parkinson's Disease: The Way Forward Edited by Dr Geoffrey Leader & Lucille Leader. Contributed – sexual function and sexuality 2001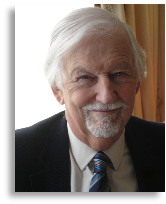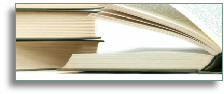 He is currently interested in issues of mid and later life as they relate to the individual's lifestyle, including physical, emotional and sexual well-being. The Clinic offers a personal program to men and women with the aim of helping them achieve an active, independent and extended lifespan.
Maintaining Sexual Function in Later Life
Presented by Mike Perring at the 2009 British Longevity Society, London download>


Testosterone's Effects on Anxiety: Androgens and Mood
Presented by Mike Perring at the 2006 EMAA Conference download>
Patients with Sexual Problems treated with Hormonal Treatments
Presented by Mike Perring and the 2007 AAMS Seminar, Paris . download>
Food and Sex: Plants Hormones and Herbs
Presented by Mike Perring at the 2006 Food and Health Forum, The Royal Society of Medicine, London download>


Presented by Mike Perring and Marlene Wasserman at the 2007 SA5M Conference, Capetown download>

Dr Michael Perring, Medical Director
Selected publications

and conferences
Selected publications

and conferences - sexual medicine